Looking for ways on how you can decorate and utilize a small space? Then this episode is perfect for you! We really enjoyed this episode of the Home Tour Series since they really found the best solutions to maximize the storage and function of a small space.
In this episode, the squad helped Kathleen, a new retiree, to envision her new apartment in Manhattan as she downsized from an 800 square foot one-bedroom to a 400 square foot studio which means she had to cut down her space by half!
With a smaller space, Kathleen's old furniture and things no longer suit the place and hindered her from creating her creative relaxing retirement space. Luckily the Home Tour Squad came to the rescue and helped Kathleen re-envision her space. They used some iconic Ikea pieces to utilize every space. If you're interested to know about the furniture check out our list below!
Furniture Used:
Ikea BESTÅ Storage Combinations
One of IKEA's best storage solutions, making it fully customizable to create that tailor fit storage that your space needs. The units come in different sizes and with options of having them open or with soft-close doors. This really makes the Ikea Besta a great choice to create that cohesive or unique look around your space.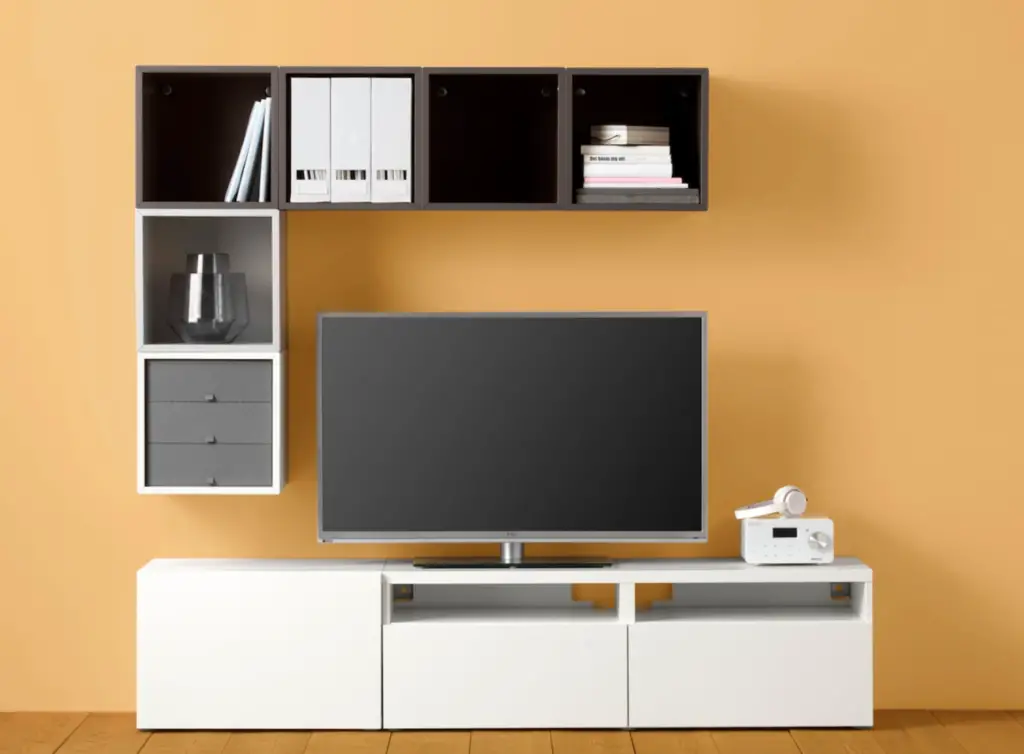 Ikea GRANBODA Nesting Tables
Perfect for small spaces, as you can easily be used as an added tabletop, and tuck them away when not in use. The last table can even serve as an extra storage space for remotes or magazines to minimize clutter.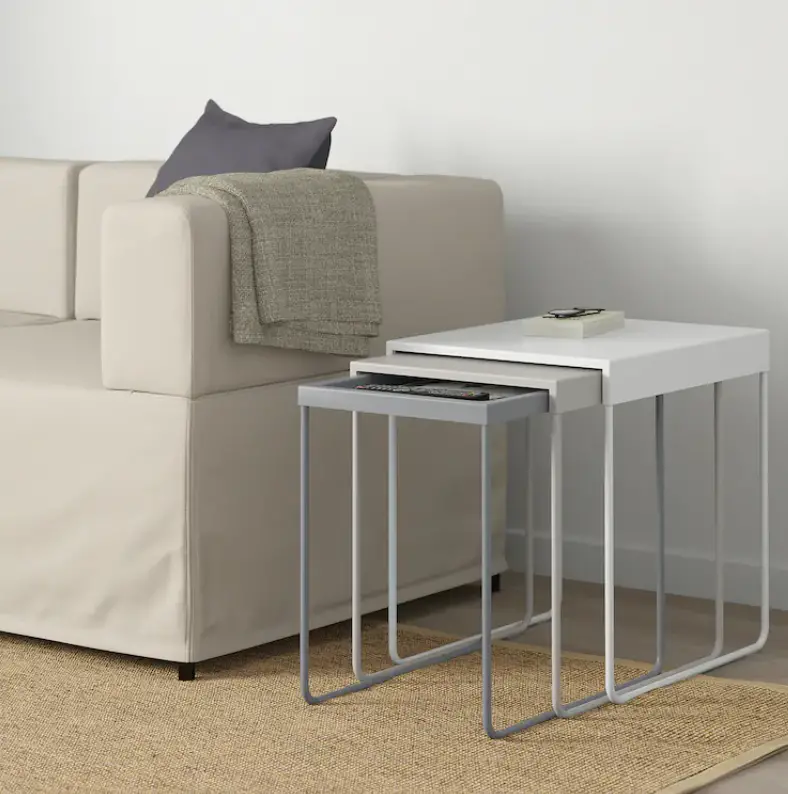 Ikea VIMLE Loveseat
This loveseat provides a comfortable seating area without bulking up the space. A great couch to also be used as a divider in small spaces.
Ikea STRANDMON Wing Chair
A great piece to create that cozy, comfortable vibe. The chair features a high back, which gives great support to your neck, giving you extra comfortable.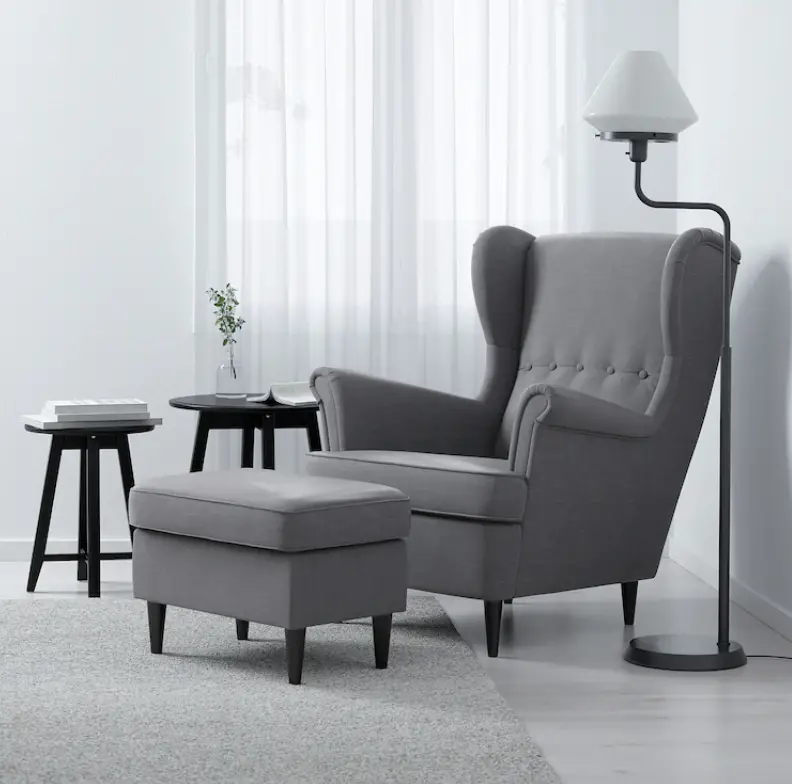 Ikea Billy Bookcase
This wide tall bookcase can fit a ton of books! It can also be used as a great shelf to display and any of your memorabilia, frames, or even pieces of art!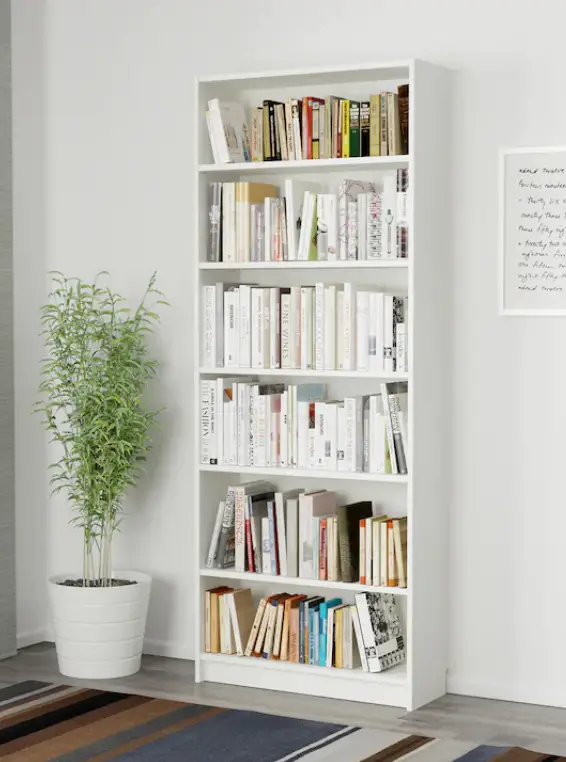 BEKANT corner desk
This adjustable desk is great for small spaces, giving you the opportunity to maximize and utilize your space.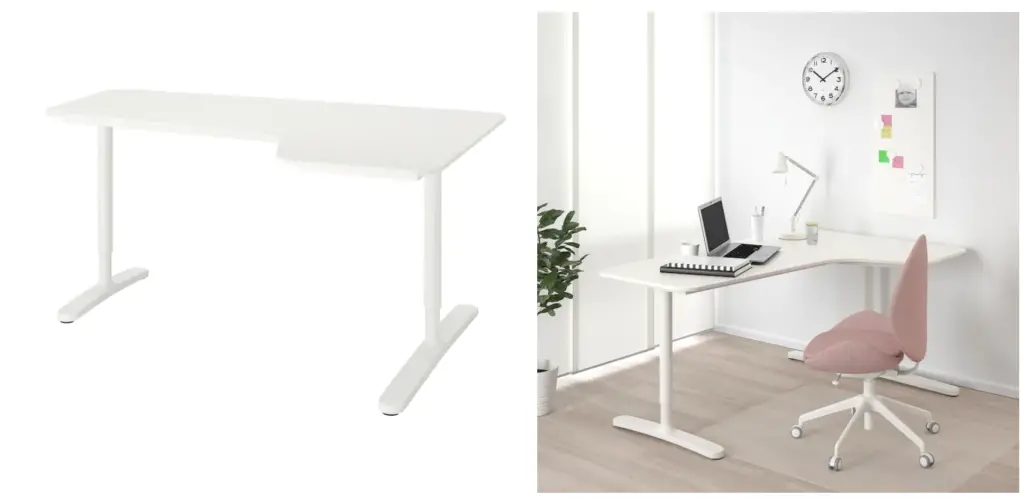 Ikea GALANT Storage
The Galant combination with filing gives you that mix of furniture and office function. A really great choice if you're working on a home office in a small space.
Other Accessories:
Ikea ANSULTA Lighting
A great efficient and accessible lighting option that you can connect up to 6 units. The best part is you can turn them on and off simultaneously with a single switch. You can opt to have one with a remote too!
Ikea BRÖNDEN Carpet
A great way to style any space! With its variety of colors that you can choose from, this unique handwoven rug brings both texture and color to brighten up your space.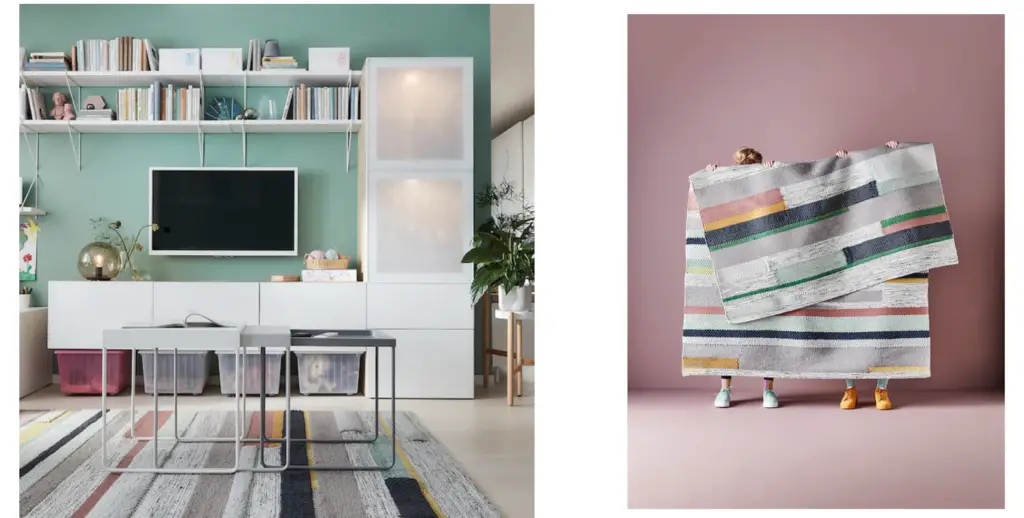 Ikea AINA Curtains
These Aina curtains give that laid-back, cool yet crisp feel with their durable linen material.
Ikea SUMMERA Hanging File
A very affordable and convenient way to organize your files, perfect for home offices and workspaces to keep things in place.