Ikea furniture is known for its space-saving and multi-functional qualities. They house a lot of options not only for furniture but also for organizers, and great home decor. With that being said, we wanted to round up a list of which small space furniture Ikea must-haves that are quite popular and has been tried and tested by consumers themselves. If you're interested to know more about this, then keep on scrolling!
Fintorp Rail
The Fintorp Rail is definitely a crowd favorite. With its sleek and space design, you can surely make your walls work as additional storage and you can also incorporate different add ons such as baskets, hooks, and bins. Definitlety a great storage ideas for small apartments and small office spaces.
This is one cute idea on how you can use your fintorp rail if you are into crafts. This particular one Messy Jessy used to organize her sewing area!
Valentuna Sleeper
Which small space furniture Ikea bed is the best? Well, we would actually have to go for this ottoman. Yes, that's right, this ottoman! The Valentuna Sleeper is not just an ordinary ottoman, it's an ottoman that transforms into a bed! This smart space saver Ikea furniture is really meant for limited spaces where you need to insert a bed, the best part is it comes with a very comfortable cushion and fun colors that can match your space!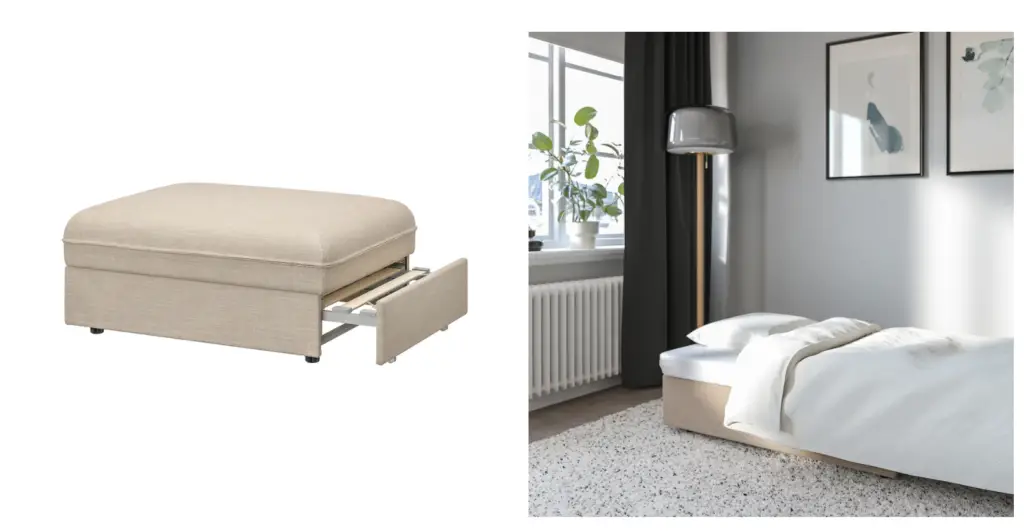 BJURSTA Ikea Extendable Table
Having a wide table space can be challenging when you have limited space. The Bjursta Ikea Extendable Table is a great way to add that extra table whenever you need it because it's easily expandable. When expanded the table can seat 4-8 people. This particular table was featured in Ikea Home Tour Series Small Space Entertaining Makeover Ideas Episode. They included this table in their makeover and was highly suggested it be used in small spaces.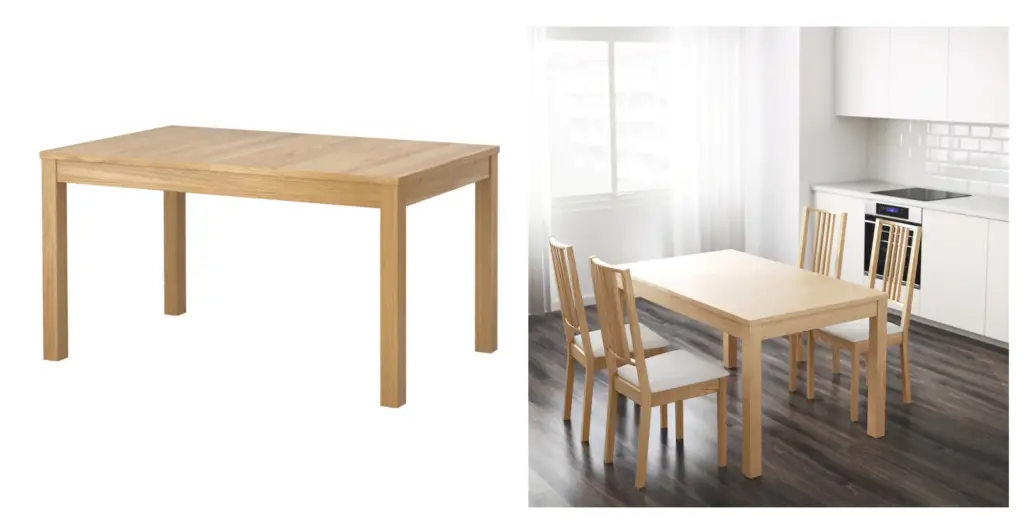 Ikea Hemnes shoe cabinet
This particular piece is something that's in the stylish and functional book. The Ikea Hemnes shoe cabinet is sleek, thin, and functional. It really works well in tiny spaces like walkways or entryways and allows you to combine utility and aesthetics. We particularly like how Dainty Dress Diaries styled the Ikea Hemnes shoe cabinet in her entryway make-over, as she was really able to mix that boho-chic look.
We hope you liked this short list and can help you style up your small space. Do you have any favorite Ikea furniture for small spaces?