Looking for ways on how to organize your workspace at home? This particular episode gives tons of ideas on how you can transform a cluttered space into something peaceful, functional, and ideal for a conducive home office.
It starts with the Home Tour Squad going to Portland, helping out Julie to transform her home office into something that's peaceful and decluttered. They help her out by giving her specific areas and stations for both her hobby and office needs. If you're interested to know more about what furniture and accessories they used to amp up this space, just keep on scrolling!
Furniture Used:
BARKABODA countertop
This tabletop is made from a combination of solid wood and a thick walnut veneer. It features a one-of-a-kind pattern to add that extra touch of style and flare to your space.
Product Size:
Thickness, veneer: 3 mm
Length: 246 cm
Depth: 63.5 cm
Thickness: 3.8 cm
EKBACKEN Countertop
This practical and easy-to-clean Ikea countertop works best as a work table of some sort. It comes in different colors to match your personal style.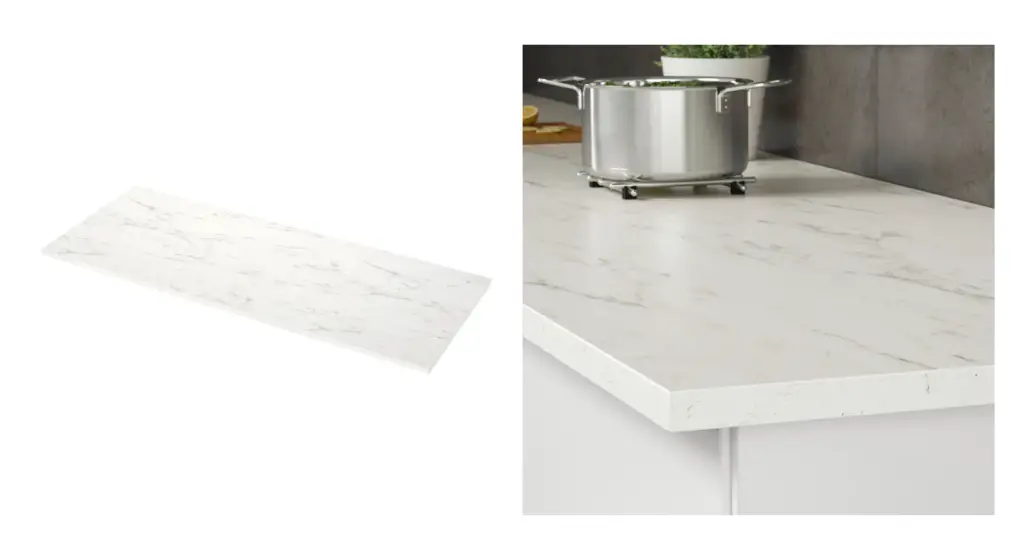 Product Size:
Length: 74 "
Depth: 25 5/8 "
Thickness: 1 1/8 "
Alex Units
The Alex Ikea drawer can stand on its own or be placed in combination with an Ikea tabletop of your choice to create a functional desk. For us, this is one of the best Ikea office furniture that's being offered with its functionality and ability to be customized, this Ikea drawer is indeed a bang for your buck!
Product Dimensions:
Depth: 22 7/8 "
Height: 29 7/8 "
Width: 14 1/8 "
Ikea BESTÅ cabinets
One of IKEA's best storage solutions, making it fully customizable to create that tailor fit storage that your space needs. The units come in different sizes and with options of having them open or with soft-close doors. This really makes the Ikea Besta a great choice to create that cohesive or unique look around your space.
Product Details:
Width: 47 1/4 "
Depth: 16 1/2 "
Height: 15 "
LÅNGFJÄLL Ikea Office Chair
A great addition to your home office or workspace. This Ikea ergonomic office chair is built for comfort and durability. You can easily adjust its height and tilt for your liking to give you the best comfortable seat as you work.
Product Dimensions:
Tested for: 243 lb
Width: 26 3/4 "
Depth: 26 3/4 "
Max. height: 41 "
Seat width: 20 7/8 "
Seat depth: 16 1/8 "
Min. seat height: 16 7/8 "
Max. seat height: 20 7/8 "
Accessories Used:
SUNNERSTA containers
A great way to add storage without compromising your space to keep your essentials within reach.
Product Dimensions:
Width: 4 3/4 "
Depth: 4 3/8 "
Height: 5 1/8 "
Volume: 25 oz
KOLDBY Ikea Cowhide Rug
Looking for a statement rug that brings both comfort and aesthetics? This Ikea Cowhide rug is for you! Comes in two colors you can choose from!
Product Details:
Min. area: 32.29 sq feet